Pope Francis has said his final farewell to his predecessor as he bowed his head and touched the coffin of Pope Emeritus Benedict XVI at his funeral service in St Peter's Square.
The former pope died on December 31 in the Mater Ecclesiae Monastery inside the Vatican.
At the funeral's end, the coffin was carried by 12 white-gloved pallbearers back into St. Peter's Basilica for interment in a crypt below the main floor, where Benedict's coffin will be buried inside two other coffins, along with papal regalia.
Twelve pallbearers, known as the 'Papal Gentlemen' who are lay attendants of the papal household, carried the coffin in and out of the basilica to the sound of applause and tolling bolls.
The body of Pope Emeritus was taken from the basilica and rested before the altar in the piazza as red-robed cardinals looked on, while Benedict's longtime secretary, Archbishop Georg Gaenswein, bent down and kissed a book of the Gospels that was left open on the coffin.
Pope Francis who presided over the funeral asked that the angels lead the late pope into paradise and grant him eternal rest.
He further asked that God grants unto the living faithful the assurance of hope and faith.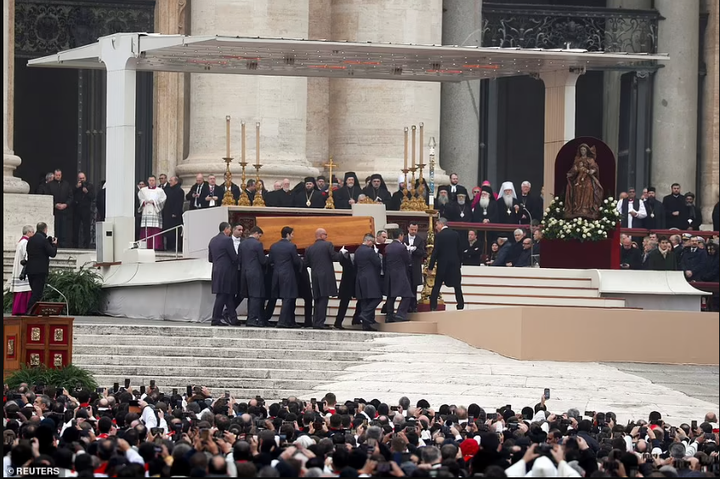 "Benedict, faithful friend of the Bridegroom, may your joy be complete as you hear his voice, now and forever," Pope Francis said.
The Lord quietly bestows the spirit of meekness that is ready to understand, accept, hope and risk. It is the source of an unseen and elusive fruitfulness, born of his knowing the One in whom he has placed his trust."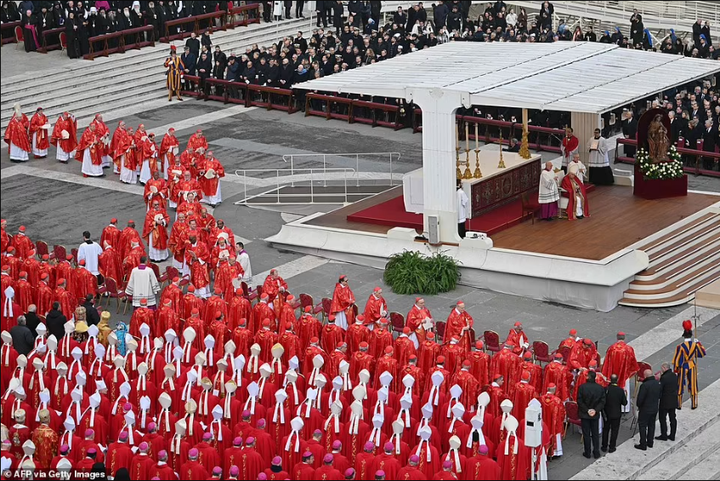 "Holding fast to the Lord's last words and to the witness of His entire life, we too want to follow in His steps and to commend our brother into the hands of the Father.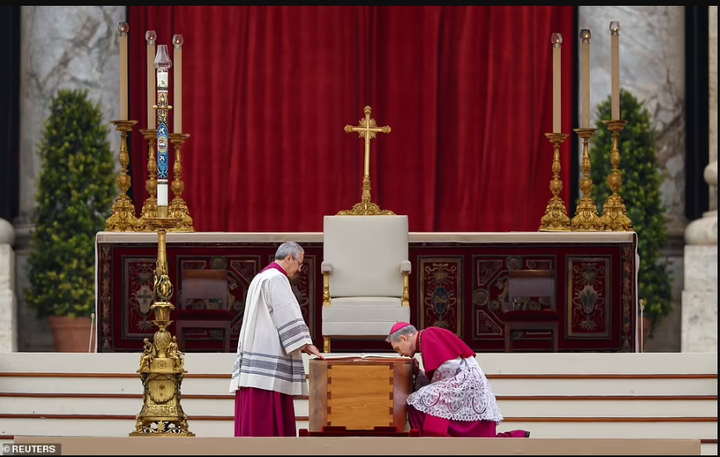 "God's faithful people now accompanies and entrusts to Him the life of the one who was their pastor. Like the women at the tomb, we too have come with the fragrance of gratitude and the balm of hope, in order to show Him once more the love that is undying"